Dr. Brent Talbot Departs Gettysburg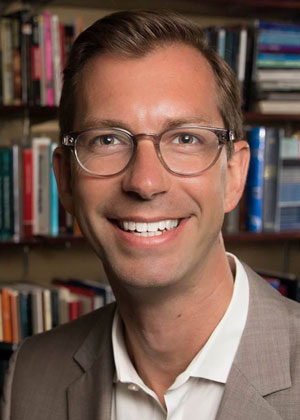 By Victoria Staub, A&E Editor
Dr. Brent Talbot, an Associate Professor and Coordinator of Music Education in our Sunderman Conservatory of Music, will be leaving at the end of this academic year. Talbot is taking a position as the Head and a Professor of the Department of Music at the School of Theatre and Music within the University of Illinois Chicago's College of Architecture, Design, and the Arts. 
Dr. Talbot has been a member of the Gettysburg community since 2010. During his time at Gettysburg, Talbot has established the gamelan program, organized two international tours, and impacted the greater Gettysburg area through numerous community projects. He notably worked alongside students during the pandemic in creating an online music learning and teaching website that was beneficial to both students and teachers all over the world. According to Director of the Sunderman Conservatory Dr. James Day, "under Dr. Talbot's leadership, we have maintained [a] 100% placement rate for Music Education students in jobs or graduate school within the first year of graduating." Talbot's work in the Gettysburg music community has been extensive and incredibly meaningful.
Alongside Dr. Talbot's departure, two members of the music department, Dr. Robertson and Dr. Austerlitz, will be retiring. During the search for a new faculty member in music education, Dr. McCutcheon will fulfill the role of Coordinator of Music Education for the next year. This was the same role Dr. McCutcheon held prior to Dr. Talbot's time at Gettysburg.